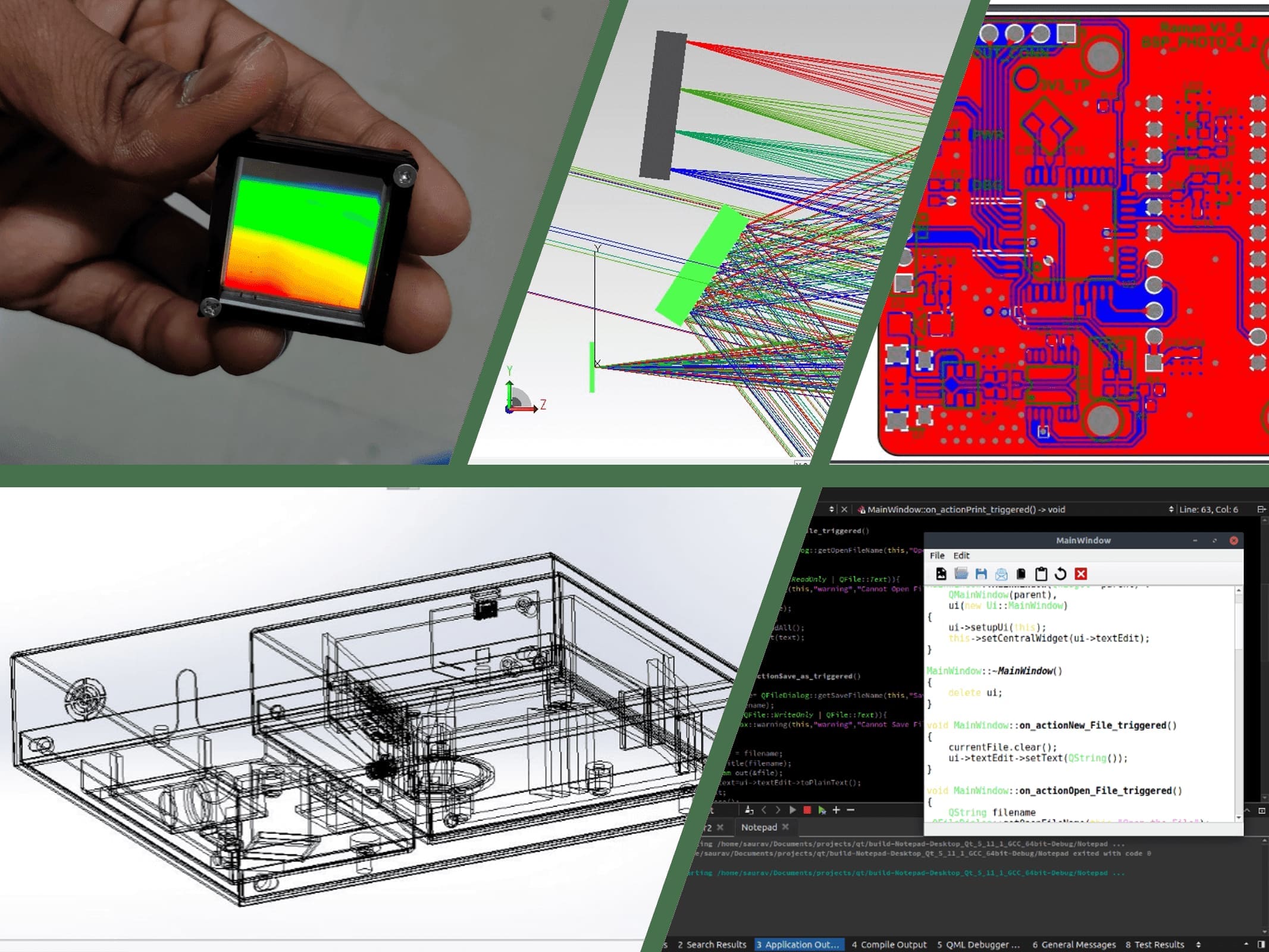 At TestRight we are all about spectroscopy and how it applies to your business. We take great pride in leading the industry with affordable, accurate, and revolutionary spectroscopy systems that are improving businesses around the world. Such instruments are ideal for integration, because of their reliability, precision, and compact sizes.

We can create anything, from simple white-labeled versions of our off the shelf products all the way to brand new, industry disruptive devices. We can customize and develop new solutions tailored to your budget and performance requirements in a timely manner.

The solutions offered by TestRight include Ray-Tracing, PCB Designing, Firmware & Software Development, and Mechanical Engineering handled by an award-winning team of talented engineers with a proven track record. We offer the TestRight Software Development Kit (SDK) to develop your own dream software.

For more information and support, please contact info@testright.in.